Decorative metal panels filter light and create spaces that change throughout the day, but the finishes that are applied to the panels make the panels long-lasting and help to complement the rest of the project's design aesthetic. Paints add to labor-intensive lead times or often drip before they dry, and prefinished sheet goods don't allow for customization. That leaves powder coating as the go-to choice for customizing solid laser cut and decorative perforated architectural metals.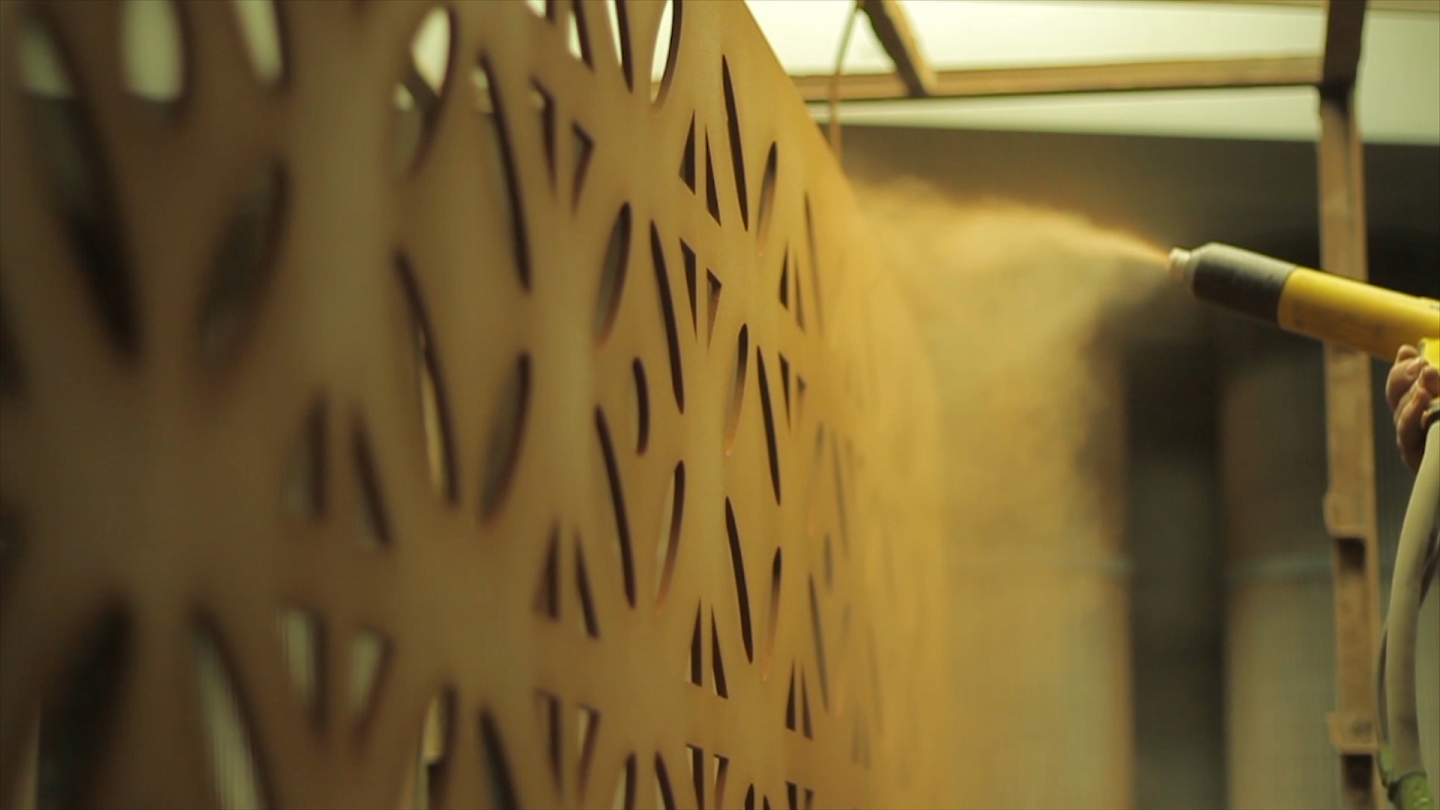 Many sheet metal shops and even panel manufacturers use public, off-the-shelf powder coatings that are rated for exterior to indoor environments, and the range of choices is plentiful. Knowing how to prepare the metal, apply and cure the finishes, and for what applications each is best suited are the questions worth having an answer to before a project gets too far along to change specifications. Parasoleil's Quality Standards, Venerable, and Patina Powdercoat finishes have already been developed to perform in the large range of residential and commercial applications that the aluminum laser cut panels are made for.
Powder coat finishes are typically a single, uniform color, often textured, and frquently with a semi-gloss finish. Outdoor furniture, automobile wheels, and industrial housing products are what comes to mind when thinking about where this finish is typically used, and how it looks. Parasoleil take this industrial, dependable finish and creates something truly unique.
Corten steel is a weathering steel designed. It looks beautiful in landscapes are commercial architecture, but it is very heavy and stains everything around it. Parasoleil has developed the same look and feel of a finish in its "COR-11" finish, where each panel in a little different, but, since it is a powder coat on aluminum, it is less than half the weight of steel and never rusts.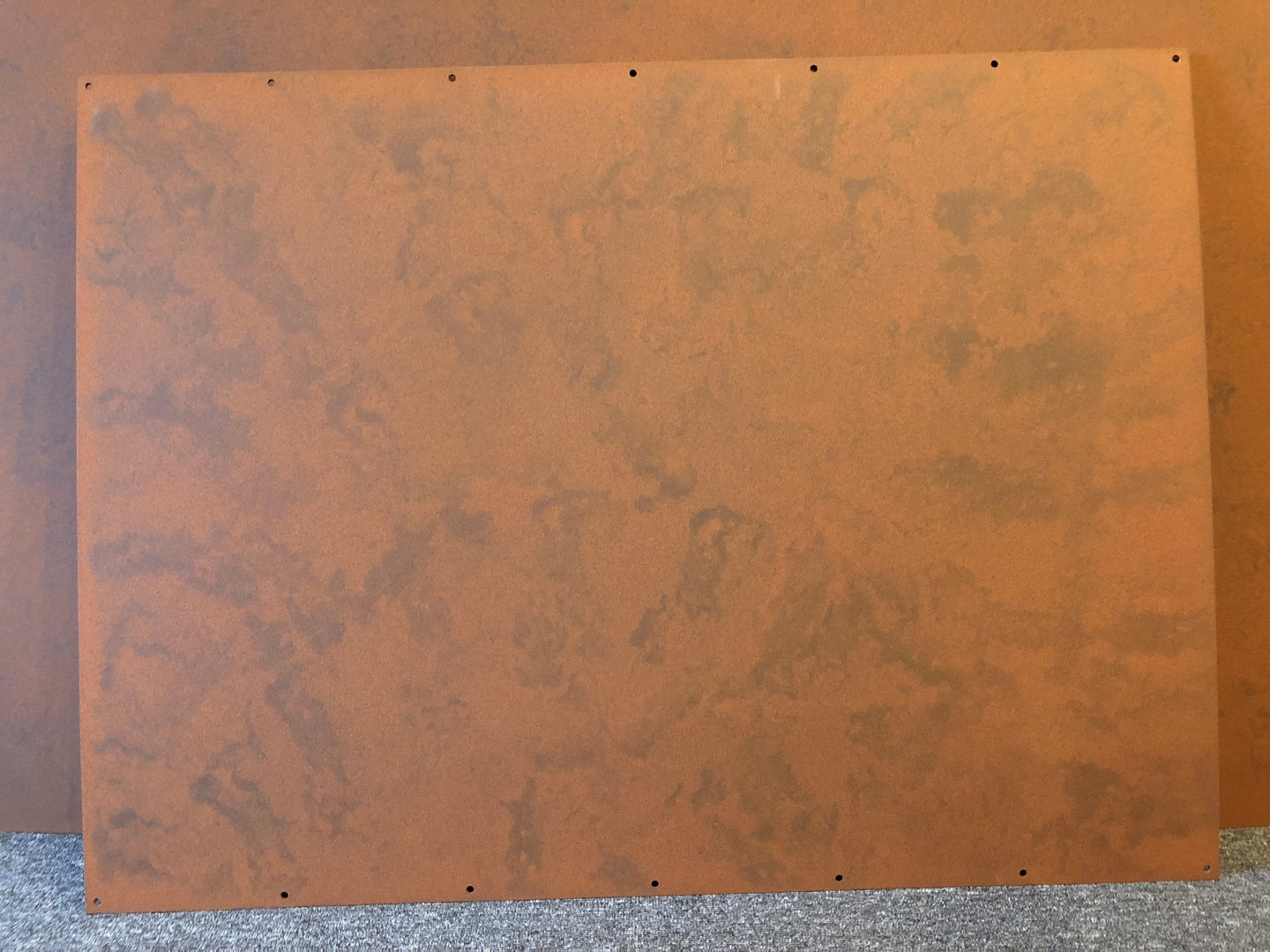 Parasoleil's "Galvanate" mimics galvanized steel. Their "Moneypenny" looks just like a slightly worn sheet of new, industrial copper, complete with beautiful mill-finish imperfections; the same slight variations are found in their "Deep Bronze" finish. "Liberty Verdigris" looks like a natural, green patina on copper seen all over the East coast, including the statue of liberty. And "Industry" looks like blackened steel, a very popular finish that is hard to replicate in a finished product without hiring artisan craftsmen to apply chemicals and waxes to work on the jobsite.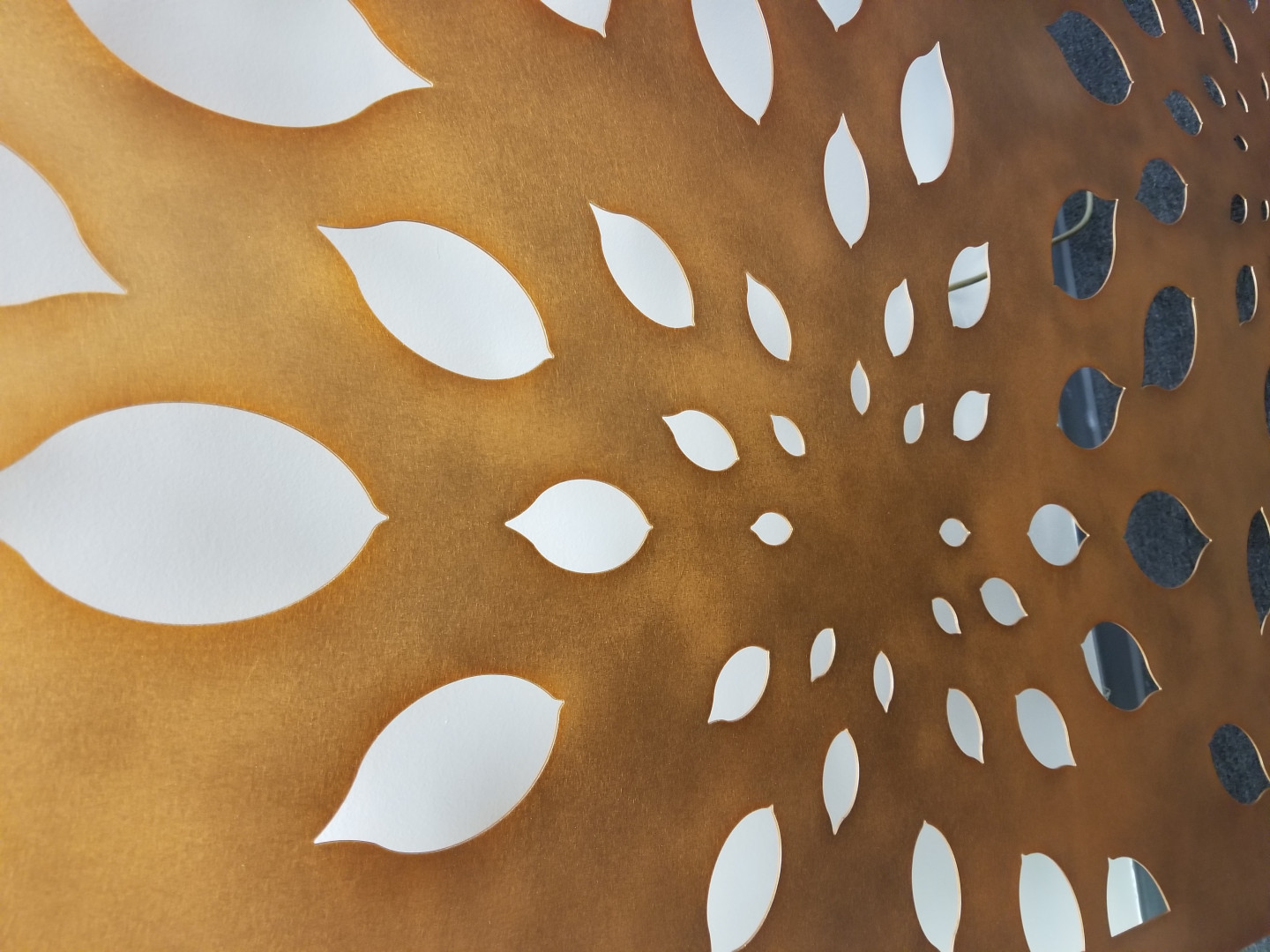 The look and feel of a finish is one factor in deciding which finish to choose. Cost, light glare and reflectivity, aging of the colors over time, and the performance of that finish in all weather, UV exposure, and considering how many people will be brushing up against the panels makes that decision process more difficult. And yes, all of Parasoleil's finishes are rated for exterior and architectural uses.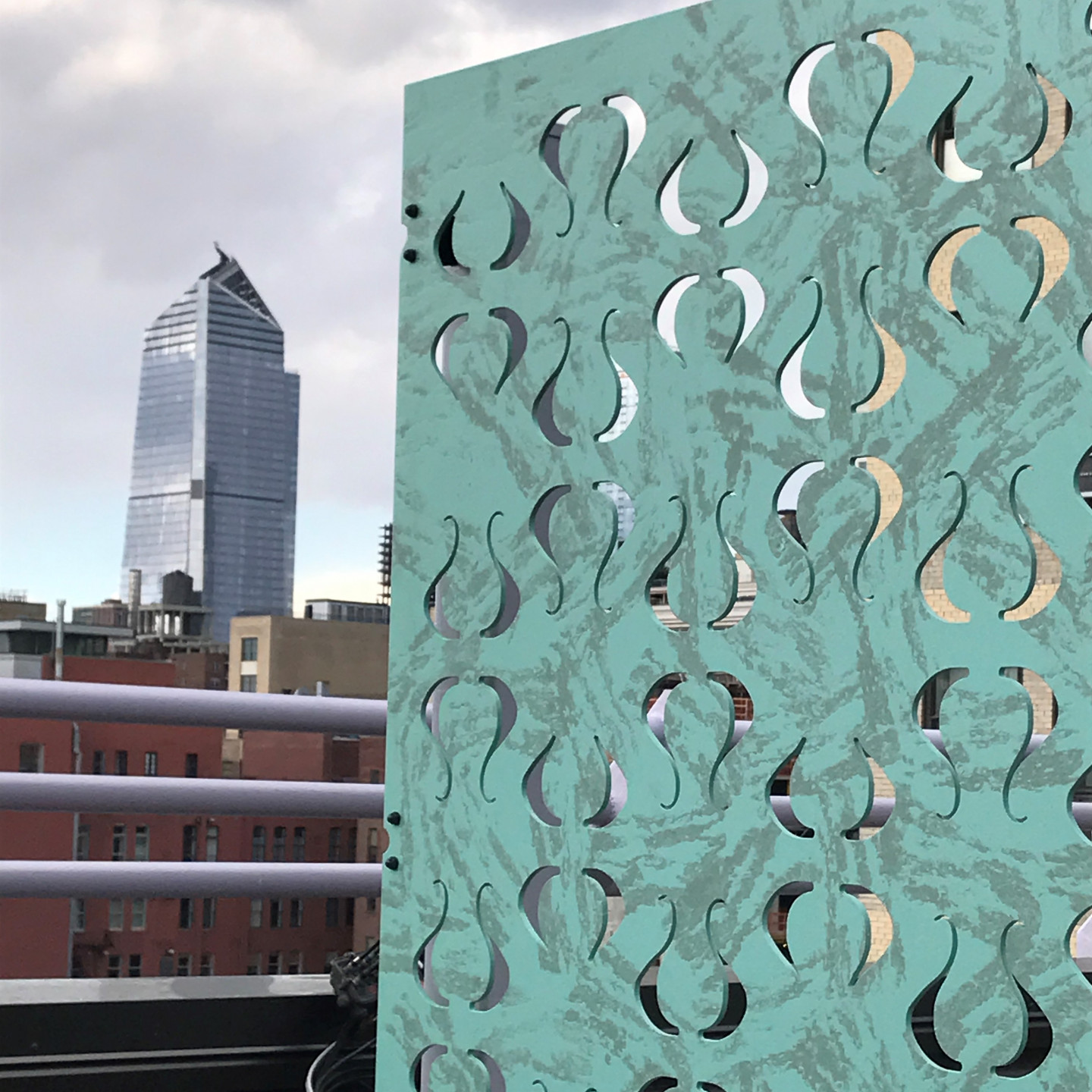 See all of Parasoleil's finishes here, or call the Parasoleil Design team to discuss what patterns, finish, and structural combinations might be best for your project. To start playing with different patterns and finishes and customize your own panel, start here with Parasoleil's Project Creator platform to help you design exactly what your project might need.