Parasoleil's Project Creator takes a wide range of structural integrity, variables in lead-times, and fastening systems into account in order to put as much control in the user's hands. This innovative platform that lets you visualize the layout of the panels as you customize patterns and build the specs for a project. It also ensures that Parasoleil stands behind its reputations for the lead-times and product integrity for decorative perforated panels that the program promotes. The Project Creator aides the design process for privacy screens, overhead shade, railings, and exterior facade cladding and rainscreen systems.
To test the capabilities of this tool, Parasoleil held a company-wide "Pattern Cropping Design Challenge". The internal team and product line representatives were put to the test to come up with pattern croppings, layouts, finish choices, and a pattern combinations that could be used for a wide variety of applications on the University of Colorado, Boulder Campus. Participants were asked to give explanations for their submissions, much like guiding a client through the best use of pattern for their project. These considerations included complementary patterns, shade, privacy, safe navigation of stairs or entrapment issues for children.
Among the submissions were some innovative ideas, two of which were from our product line representatives Melange Hospitality in Los Angeles, California and MacAllister and Associates from Phoenix, Arizona. Both companies have been active public advocates for Parasoleil's impact using engineered patterns and system manufacturing. Their examples included a customization of the Parasoleil patterns by overlaying them onto an area of their choosing within the campus. In their submissions, creating a sense of place was a common theme and goal by integrating screen panels as artwork into the surrounding areas for students to enjoy and be inspired by. View their submissions below!
To learn more about the Project Creator tool, click here or send us an email at hello@parasoleil.com for more details.
Photo by Glenn Asakawa/University of Colorado
Parasoleil | Lauren Leotta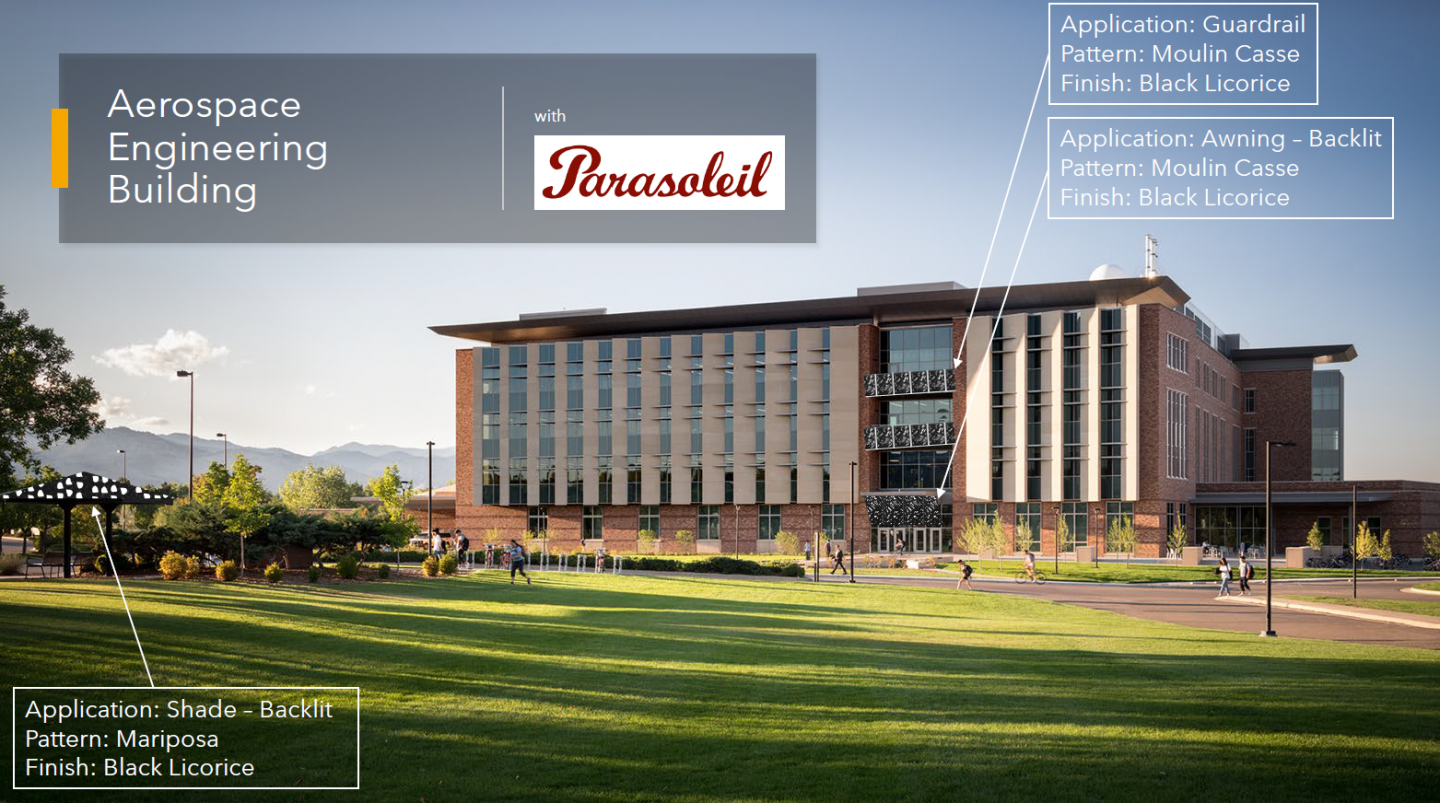 Parasoleil | Uriah Bueller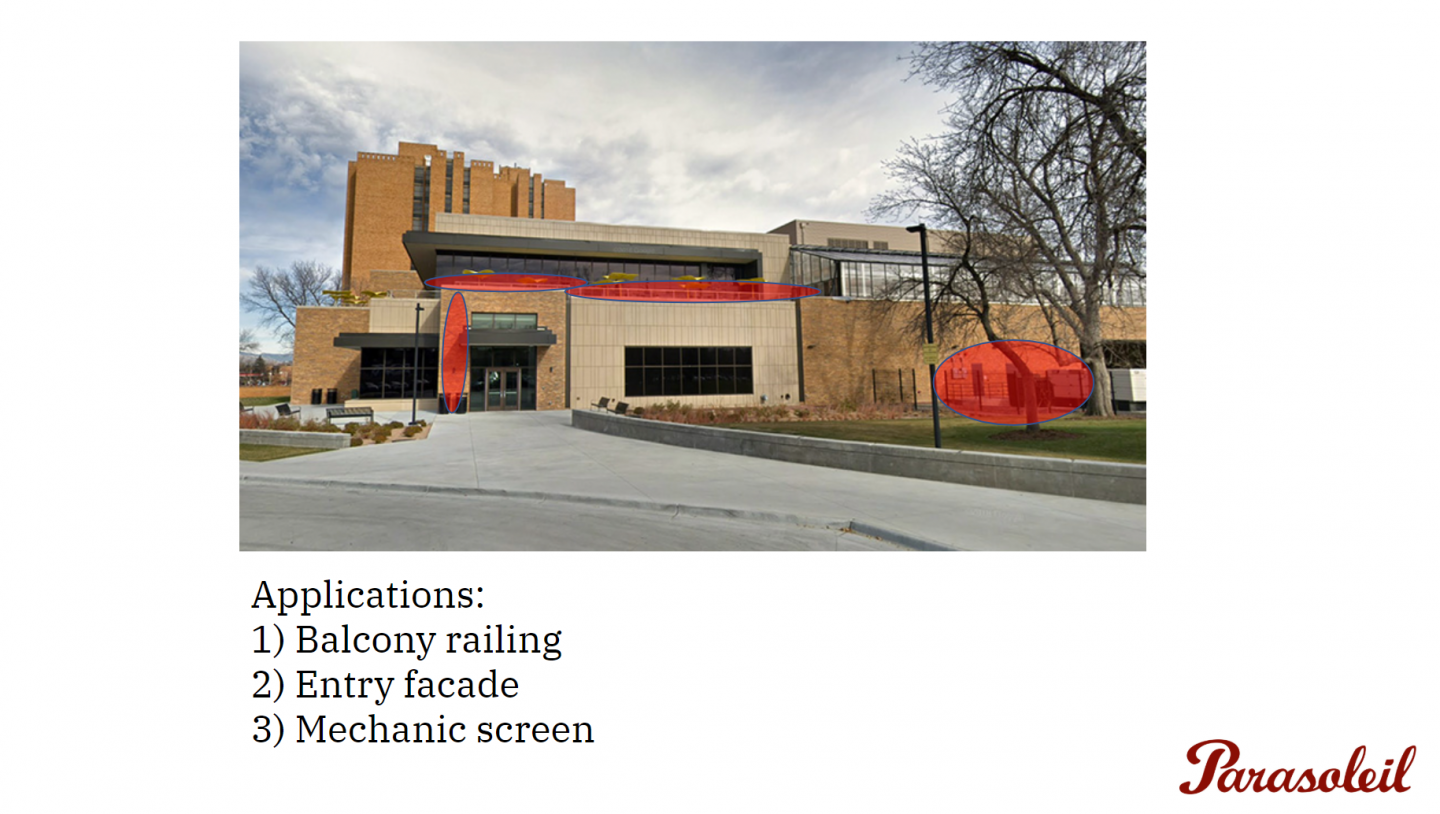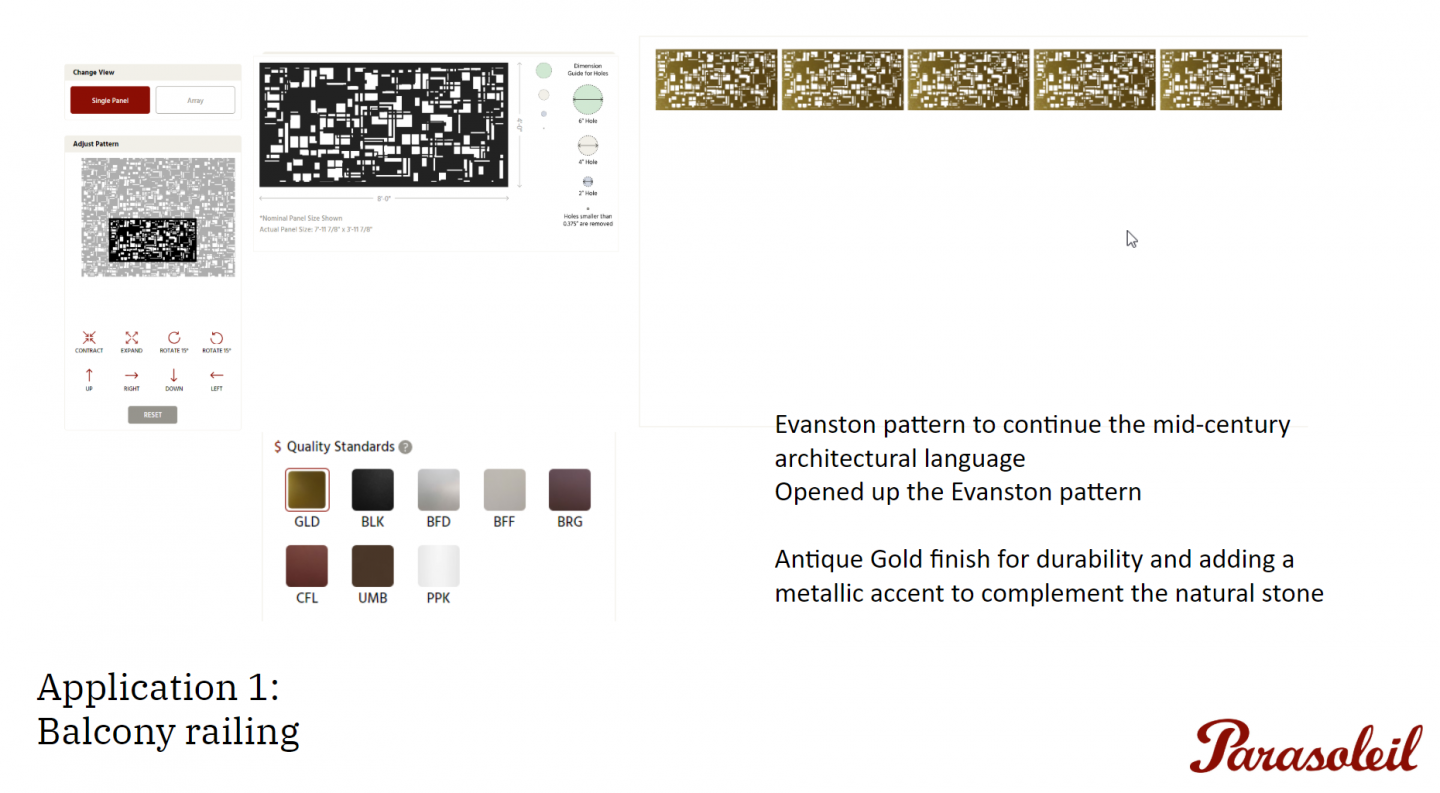 Melange Hospitality | Sherri Witkowski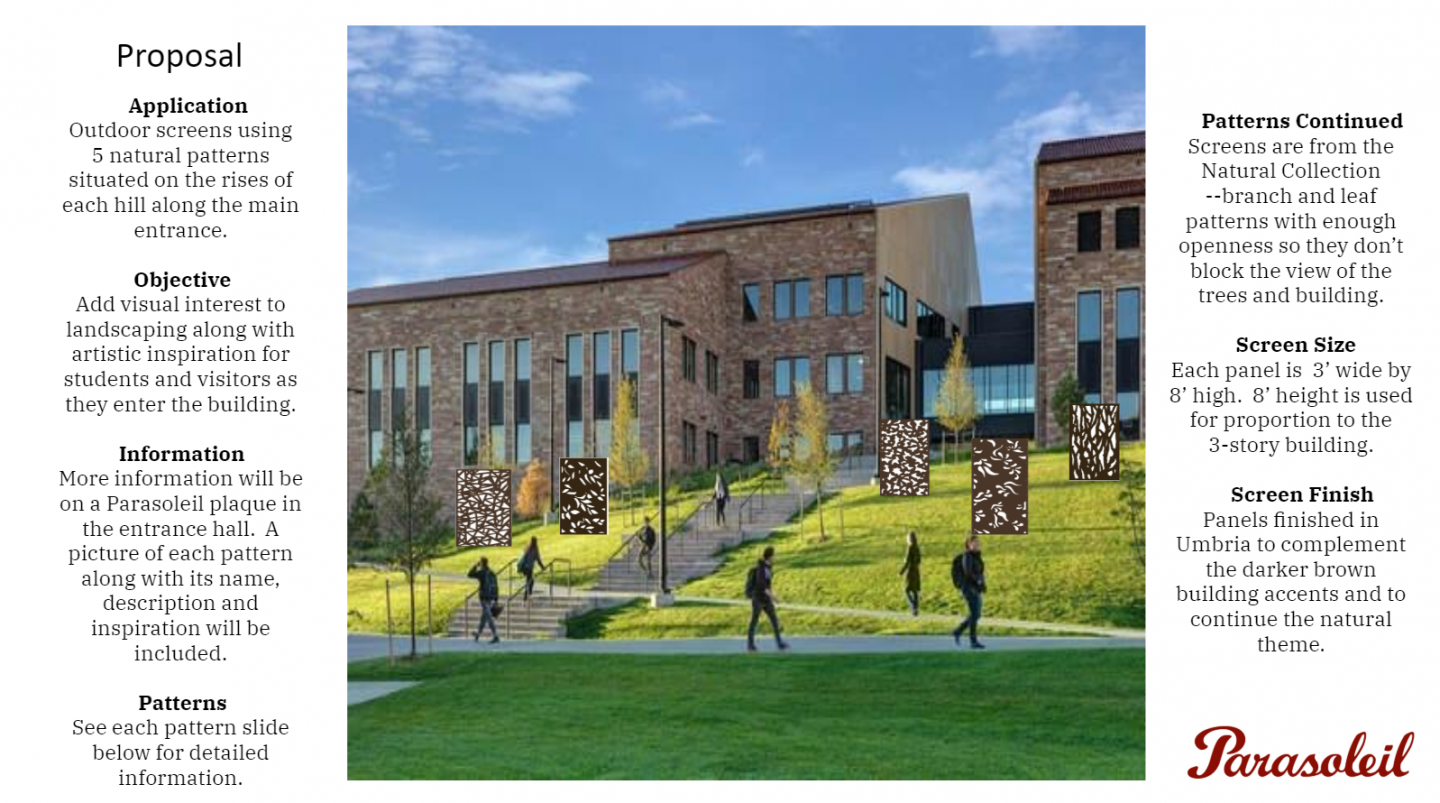 MacAllister and Associates | Jim MacAllister