How Landscaping For Shade Reduces Energy Costs
Energy efficiency: it's good for sustainability, and great for the pocketbook.
To cut energy consumption, environment and budget conscious homeowners are turning to windows with Low-E coatings that provide superior insulation. And developers are constructing houses using high performance composite plastics that keep homes cooler in the summer and warmer in the winter. But for those wanting to maximize their home's energy efficiency and reap greater cost savings, it's important to look outside the house as well.
Shading and screening through thoughtful landscaping is an effective means of reducing energy usage. While architects, designers, and homeowners frequently incorporate foliage as a means to fulfill their landscaping needs, screen panels offer another attractive alternative--one that can lower energy bills while giving exteriors a stylish and desirable aesthetic.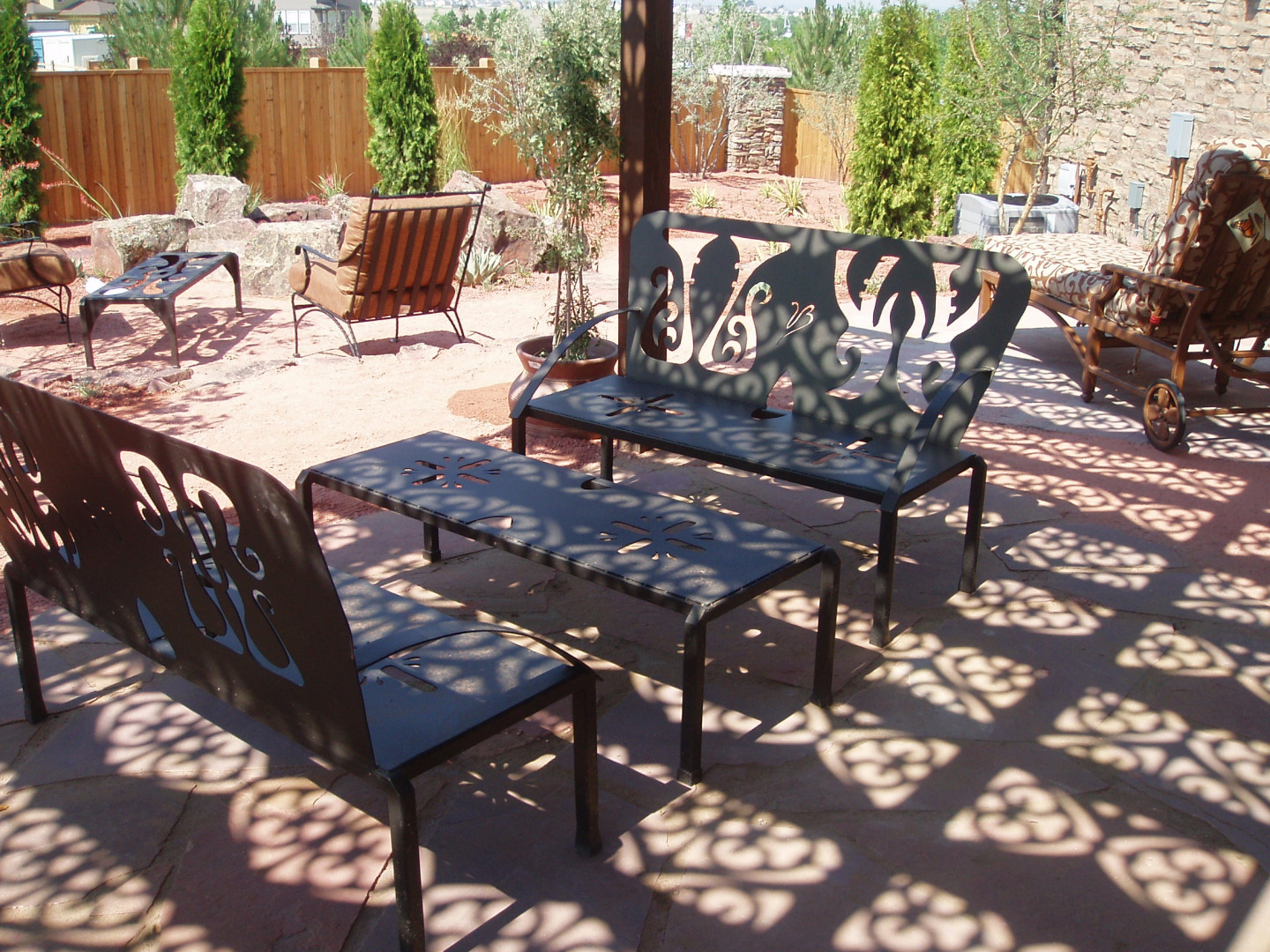 According to the Department of Energy (DOE), smart landscaping can pay for itself in less than eight years. Landscaping for shade provides home protection against a blistering sun, saving energy by reducing cooling costs in the summer. And structures that serve as windbreaks lower the wind chill during the winter, while insulating dead air space all year long. The DOE estimates that carefully positioned windbreaks can cut a home's fuel consumption by an average of 40 percent.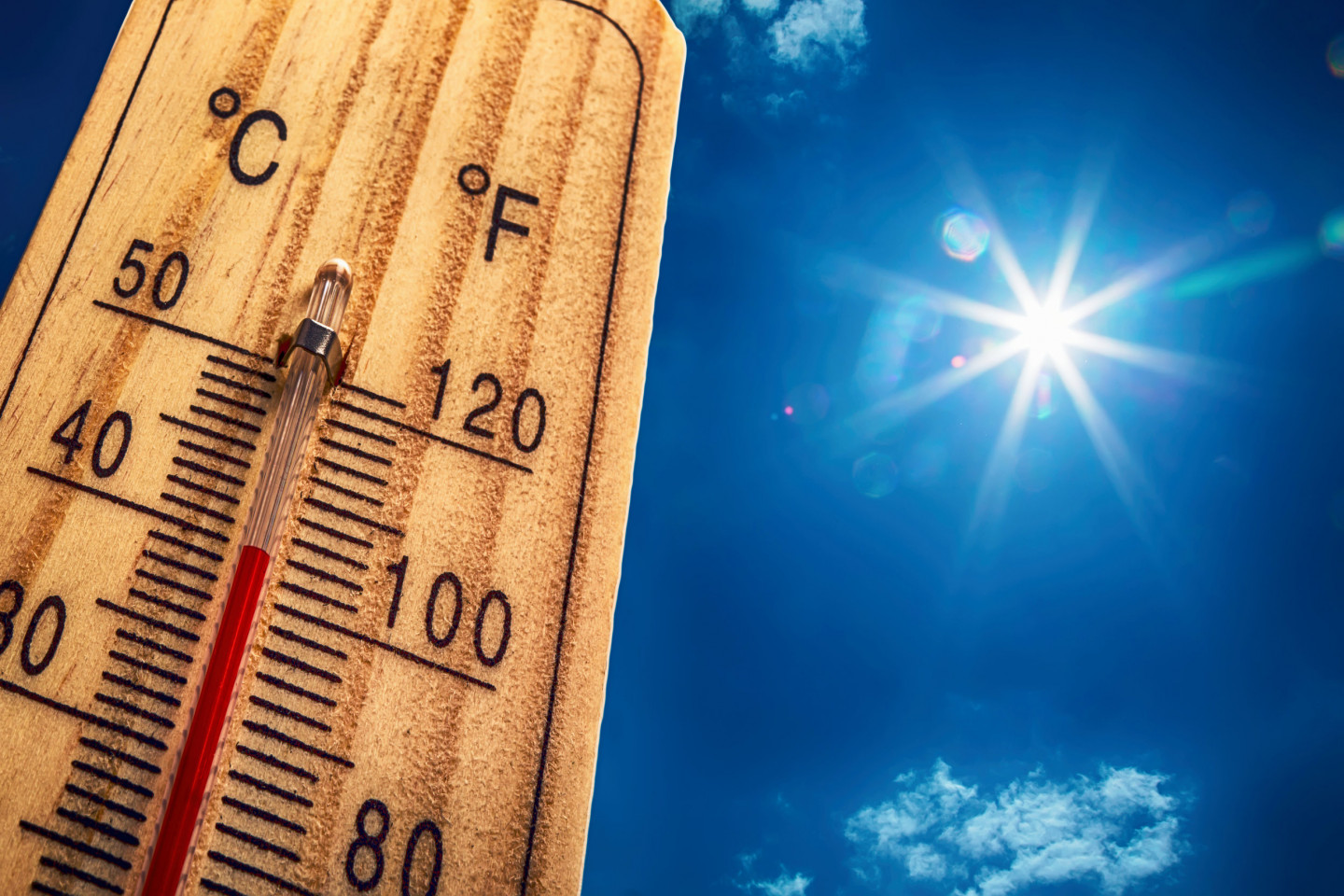 Homeowners can create shade and windbreaks by planting the right type of trees or installing manufactured structures. Native trees generate energy-savings as they effortlessly support the local ecosystem, but they still require watering and maintenance. Incorporating man-made structures such as pergolas, screens, or awnings into a landscaping scheme, however, can return huge benefits, and lower air-conditioner cooling costs by up to 50 percent.
Parasoleil is a leading developer of decorative metal panels used to create shading and screen windbreaks. We provide stock and custom solutions that add both beauty and utility to any exterior space. With our quick ship program, customers can receive pre-fabricated, 4' by 5' aluminum panels in a Rust Brown finish and Lemon Drop pattern within two weeks. They come complete with all the necessary hardware, and are easy to unload and install.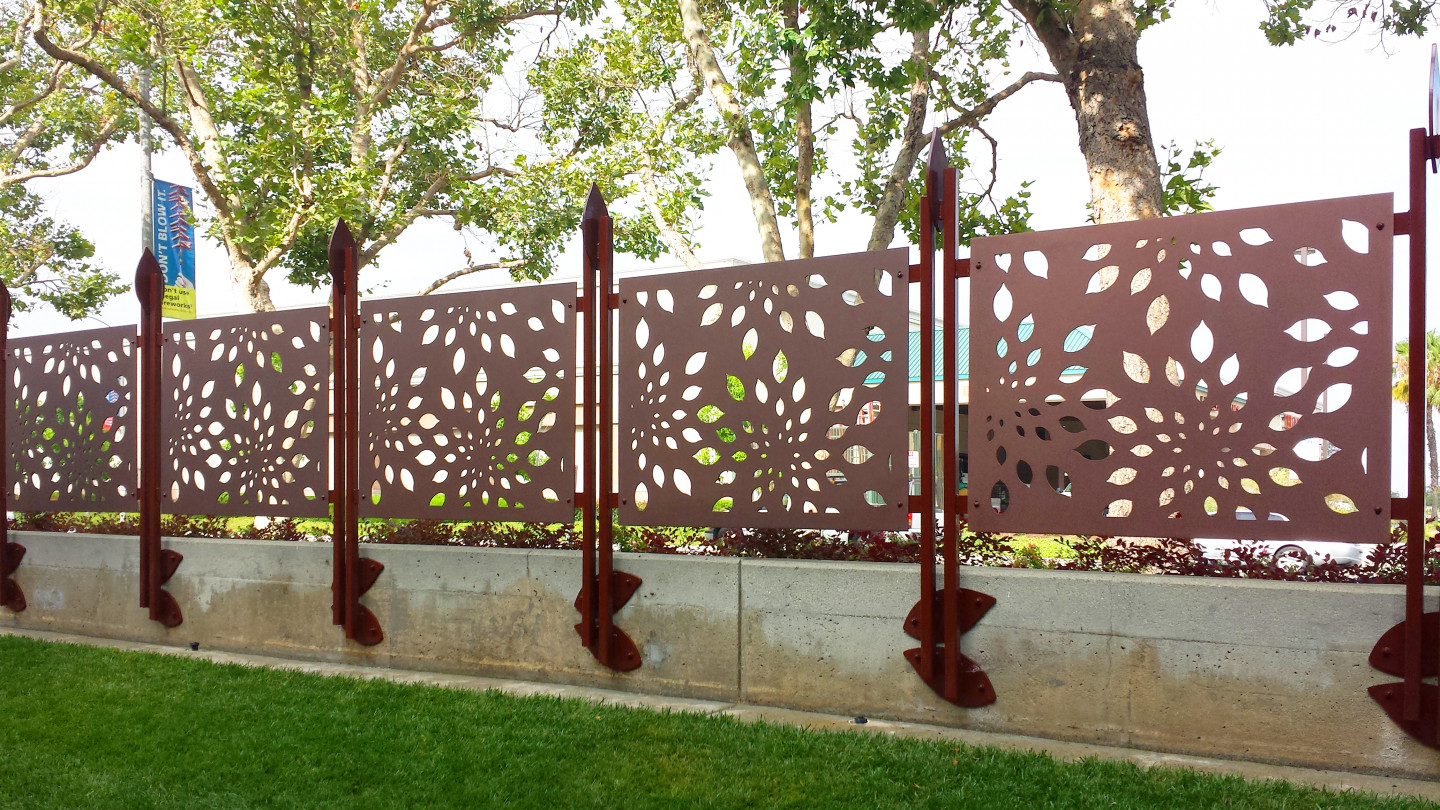 Integrating stylish Parasoleil panels into a landscaping architecture boosts a home's curb appeal, while offering shade and windbreaks to help achieve maximum energy efficiency. They are engineered for superior durability and safety, and are available in a wide range of proprietary patterns and finishes. Click to Get Started on your Quick Ship order for delivery within 2 weeks, or design your own project using the Project Creator.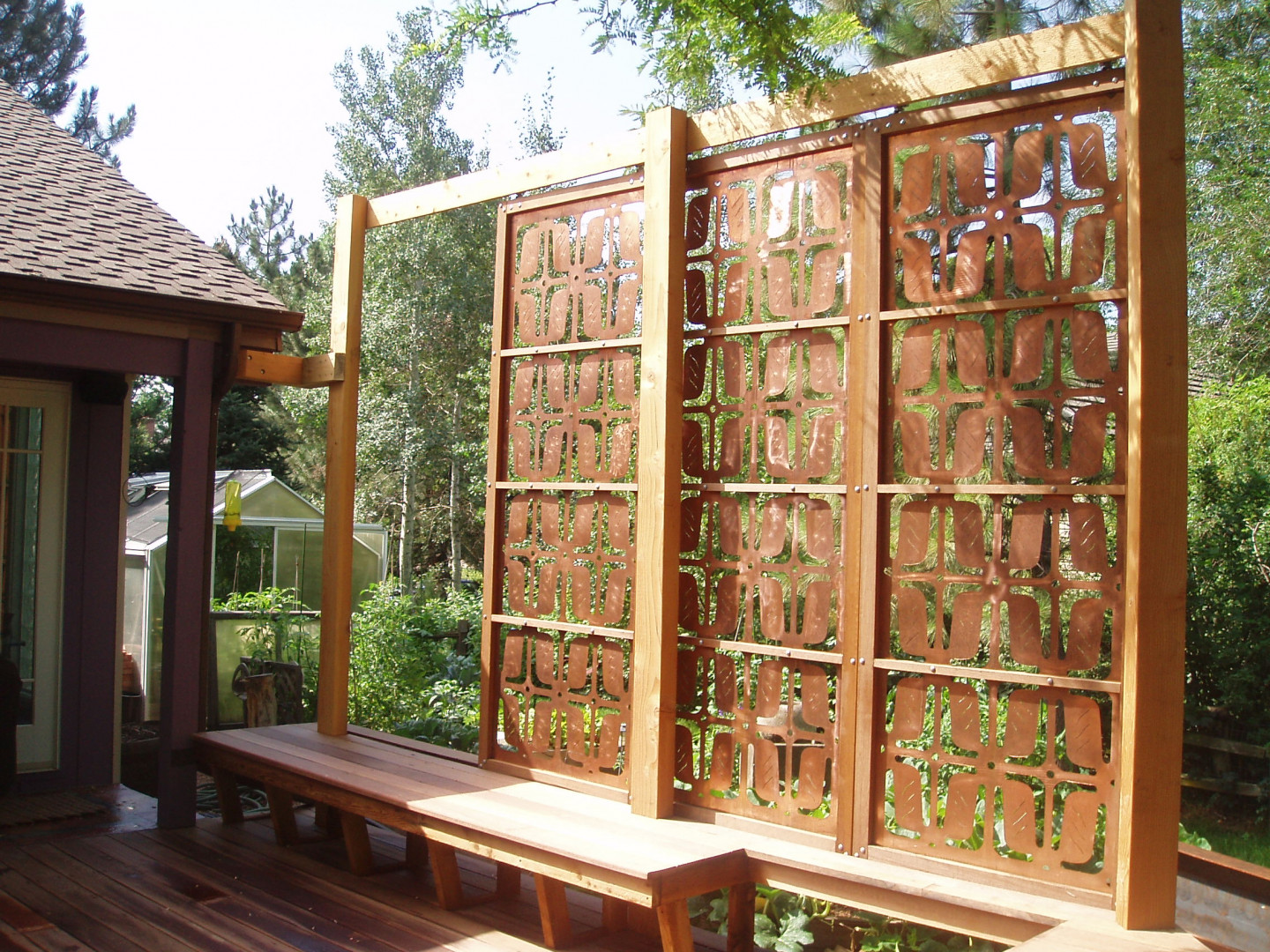 [1] https://energy.gov/articles/energy-saver-101-infographic-landscaping
[2] https://energy.gov/energysaver/landscaping-shade
[3] https://www.wilcoxnursery.com/planting-shade-trees-cool-home-save-energy/