It may seem like a simple thing, just making panels, but there is a lot that goes into making sure what you really need is exactly what gets made. Ensuring we meet the project design intent is our priority from start to finish. We practice a very structured and robust shop drawing process to ensure that we will be fabricating the correct products for the project. These drawings provide key information about the installation and fabrication of our components. If the drawings are not accurate, and a product is made to the wrong size or spec, that can have a big impact on the project schedule, so we want to make sure that your design direction and field measurements are confirmed and understood before moving into production.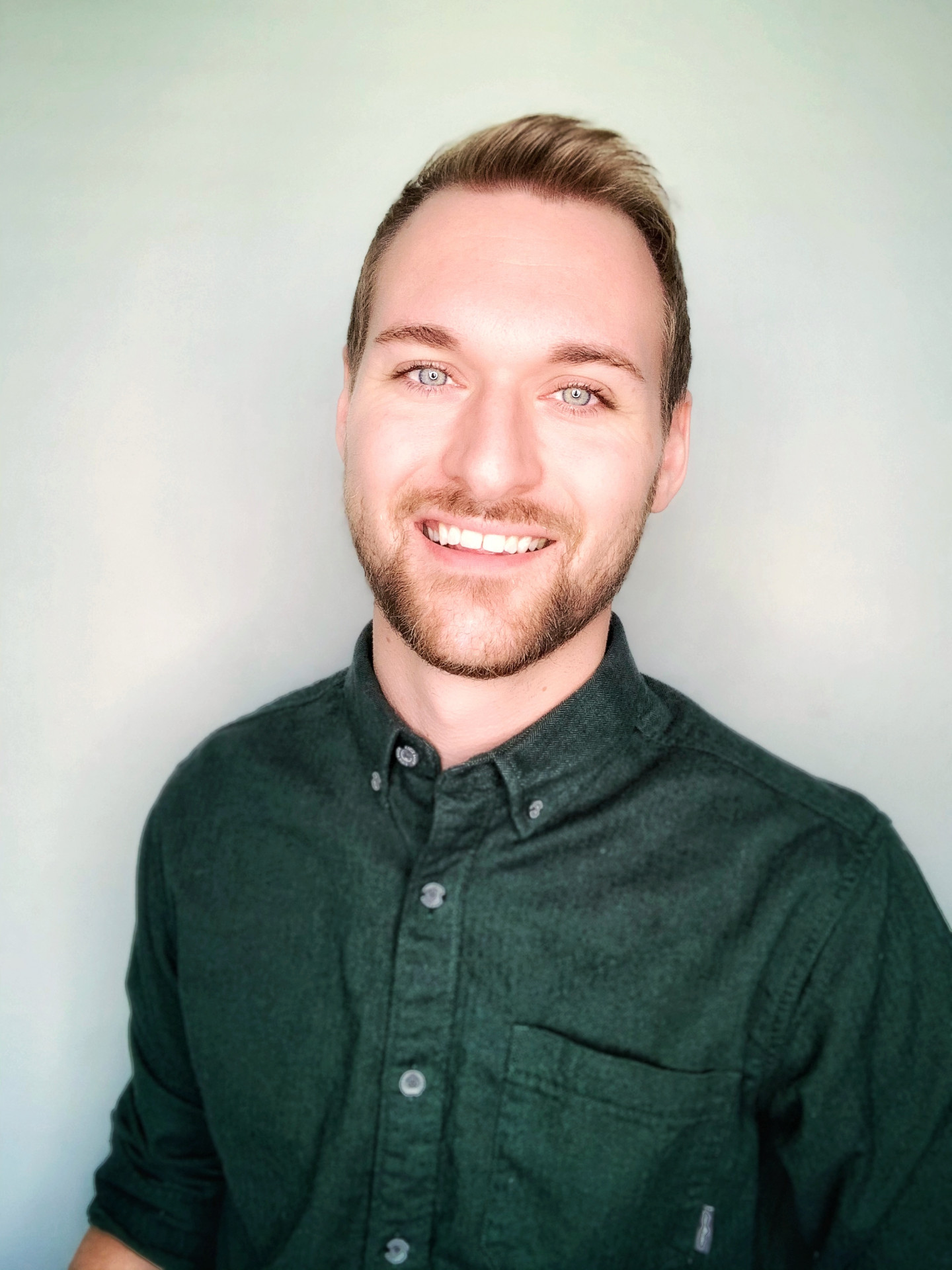 To get a better understanding of what goes into our shop drawing process, we sat down with our Project Coordinator, Aspen Young, to take a deeper look into our process and hear about some lessons learned to ensure your project moves efficiently through the shop drawing process.

Parasoleil: From your experience, what makes the process go smoothly?

Aspen: The process goes smoothly when the contractor, their team, and the Parasoleil sales team all have full clarity on the direction of the scope, complete field dimensions and/or steel drawings, and a complete understanding of how the panels are designed to be installed.
P: Any sort of hiccups or roadblocks you face?
A: The major hiccup the design team can experience is when we do not have all the necessary information to begin the shop drawing process. This includes the drawings, dimensions, direction of the layout, pattern, finish, etc. Other hiccups occur when there are misunderstandings on how our hardware works in the system and with the panels.
P: What kind of problem-solving strategies are you using?
A: I look for anything that the customer might not have thought of in terms of application limitations, creating more efficient design strategies, having face-to-face conversations to problem solve challenges, and trying to maintain our standard process to limit confusion between all players involved.
P: What does the coordination process look like with contractors?
A: After our internal team reviews submitted proposals and all the information is received, our design team looks over the documents, identifies any potential issues or questions before a project kick-off. We are in constant communication with the contractor and their team for any drawing reviews and signoffs. Once approved, we move the drawings into the next stage to our production team.
P: What considerations are included that are sometimes overlooked?
A: The first consideration that comes to mind are the limitations for panel application and maximum panel size. Sometimes the requested panel size and our panel arrays do not complement each other which can result in changes in the pattern edges. Additionally, continuous patterns often require a custom pattern fee and extensive work, not to mention installation challenges and extended lead times.
P: Anything we missed?
A: I cannot emphasize this enough - having all the information upfront with clear design intent and communication between the contractor and their team is the most important thing to keep in mind for a project to move smoothly! That means that the more detail there is in the construction drawings, the better the ordering and manufacturing will go. Doing all the detail work up front really pays dividends down the road when it is crunch time and the contractor needs to meet a delivery deadline.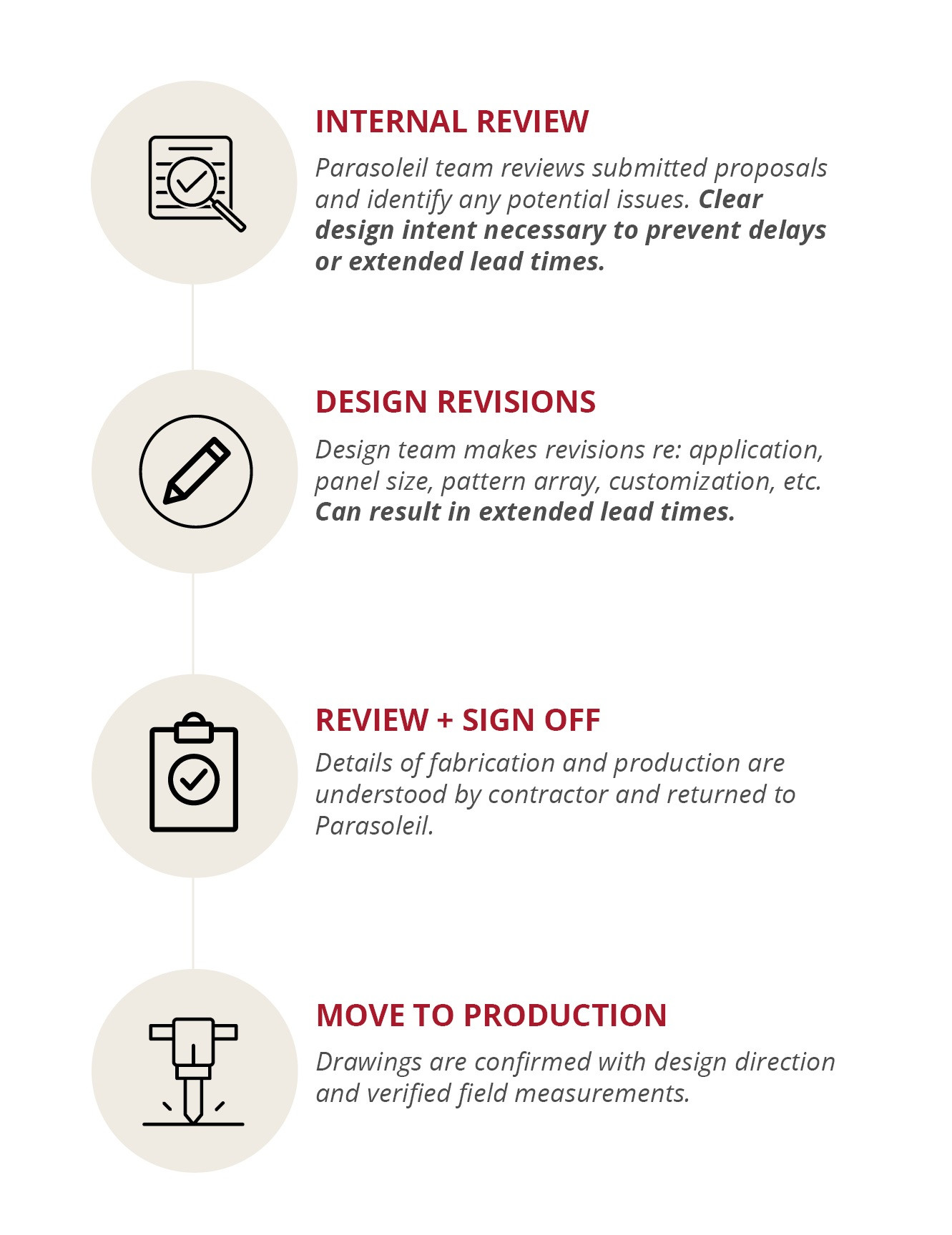 Complete design drawings are crucial to any fabrication project. Our goal is to establish clear communication between all parties involved and for the process to flow seamlessly. Having all the information upfront with clear design intent and communication from the team reduces delays and liability of improper designs of the project.
Contact us today to get started on your next project!