There's a long and established precedent in the Architectural community for incorporating decorative cladding panels on large, open-air structures such as parking structures and staircases. In many cases, we see the clever use of aluminum panels to meet the need for these components. A relatively new and interesting sub-genre of these types of projects is the option of using these cladding opportunities as canvases for Public Art. Taking these solid concrete structures from stark, uninviting spaces, to a way-finding feature of a public space is not only possible today, with the increase of products and services that cater to this unique marriage, but also comes along with countless benefits to the building, the occupant, and the city.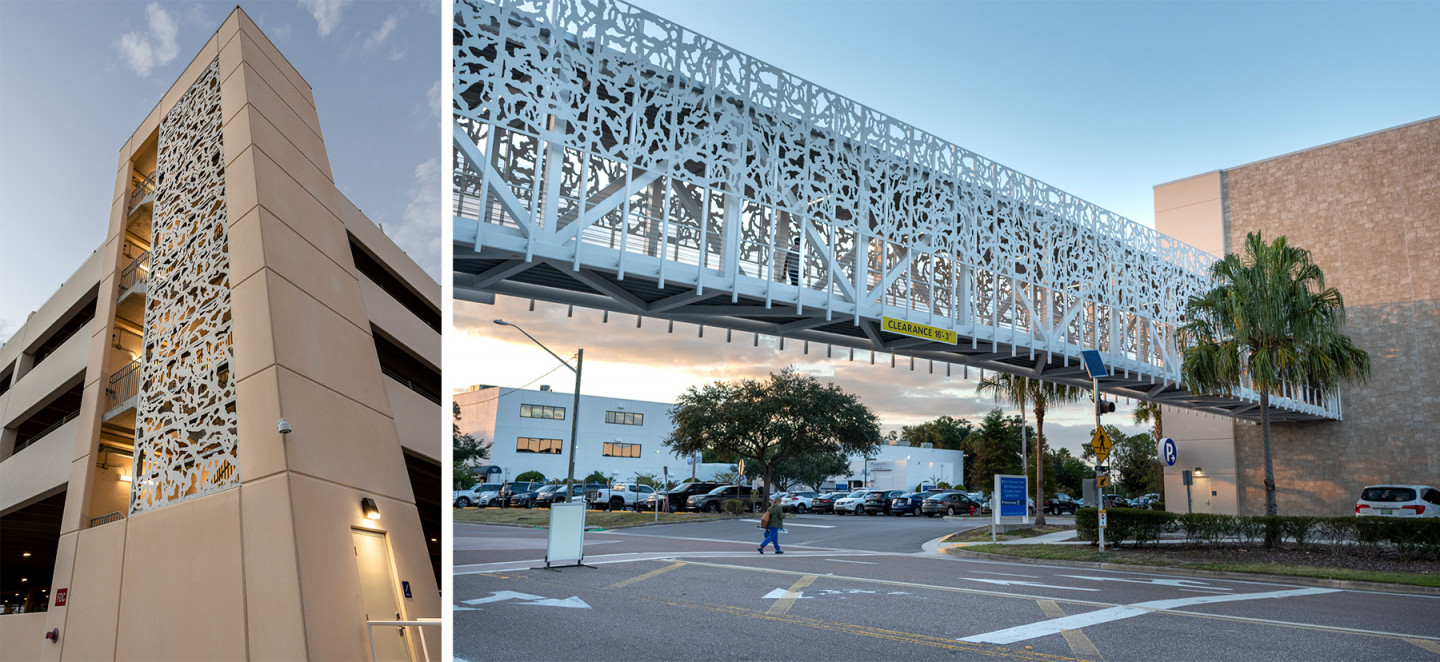 Decorative laser-cut aluminum panels can set the foundation for endless possibilities that create a visually engaging experience for anyone walking by. This is where functionality and architectural design intersect. As art and design fads evolve, one thing that tends to stay consistent throughout history is how public art reflects the natural environment around it. Parking garages are a clear opportunity that provide a fresh canvas to work with for this exact purpose.
Not only can these installations function as a work of art, but they also provide a sense of safety. These large structures are often open and susceptible to fall dangers if standing too close to a ledge. Using a pattern with a low openness percentage, like our Winter Branches©, can be adjusted to meet the safety needs of the structure and still allow for an abundance of natural light to illuminate any pathway or stairwell. Another safety feature that integrates with the openness of a pattern, is the natural ventilation these installations create. This eliminates the need for any mechanical ventilation systems to be incorporated into the building therefore greatly reducing initial cost of the project and lifetime operating cost of the facility.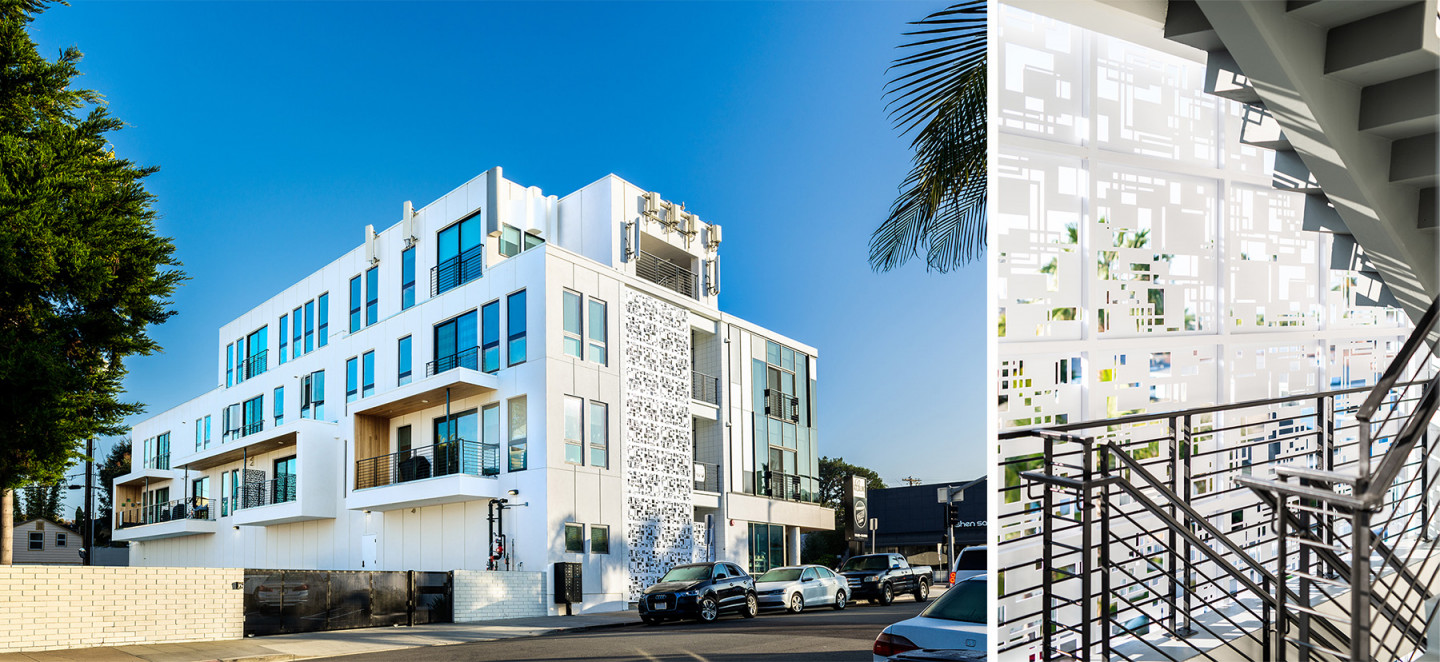 Parasoleil's expansive library of patterns can give you a great starting point for your design. Not seeing something that suits your specific needs? Our highly qualified design team is ready to help you with any custom options to bring your ideas to life. Contact us today!