When our customers ask, we listen – when a good idea turns into a great idea, we waste no time. Through these efforts, Parasoleil is proud to announce the release of our updated, revised, and improved PSO bracket system that allows for a low to no profile face mount fastening.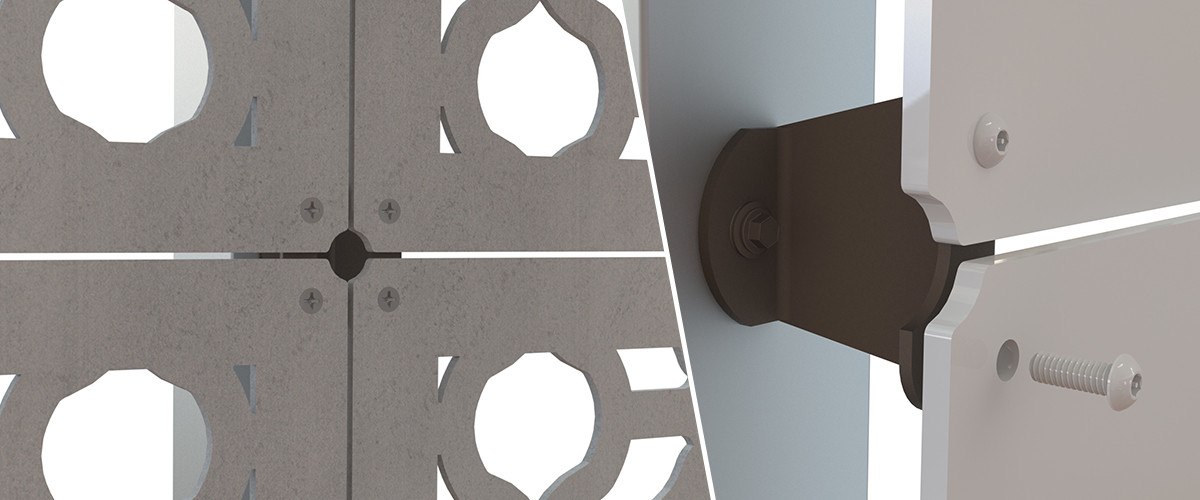 In the first version of the PSO bracket, threaded studs protruded from the bracket to perfectly align with the predrilled hole pattern in the panels for mounting. The final touch was the "acorn nut" to secure the panel to the bracket.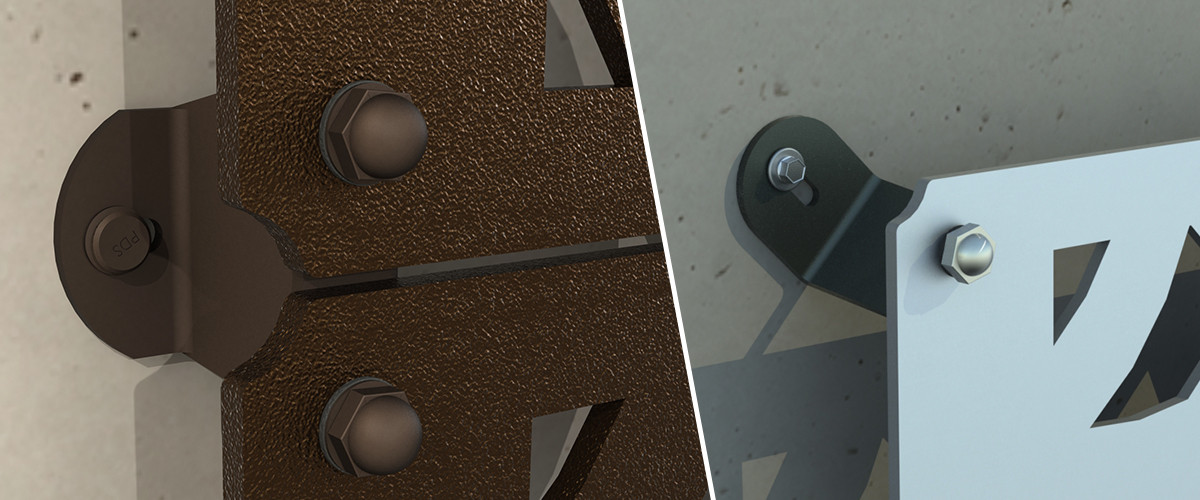 Though this system is an extremely effective fastening detail and has proven to be quite easy to install, it leaves one with no option for a lower profile finish on the face of the panel, as the protruding stud must be covered entirely by the nut or cap. Frequently, we would field questions from the specification community who are often looking for a concealed or low-profile finish on the face of their panels.

With the new system there are options – this fastening system offers a completely low-profile finish by countersinking the predrilled holes into the panel while utilizing a 100-degree bevel machine screw. Additionally, the low-profile, tamper resistant hex button head screw can be chosen for higher traffic areas. This is achieved by the engineered floating nut embedded in each of the brackets. The PSO-110 (with one nut) is best suited for panel corners, the PSO-210 (with two nuts) is best suited for a side condition, and the PSO-410 (with four nuts) is the bracket to connect panels together on the interior of the array. To eliminate the hassle of painting on site, the fasteners will be painted to coordinate with the panel finish. Parasoleil will provide the screws with the heads painted just the right color for a clean and nearly unnoticeable effect.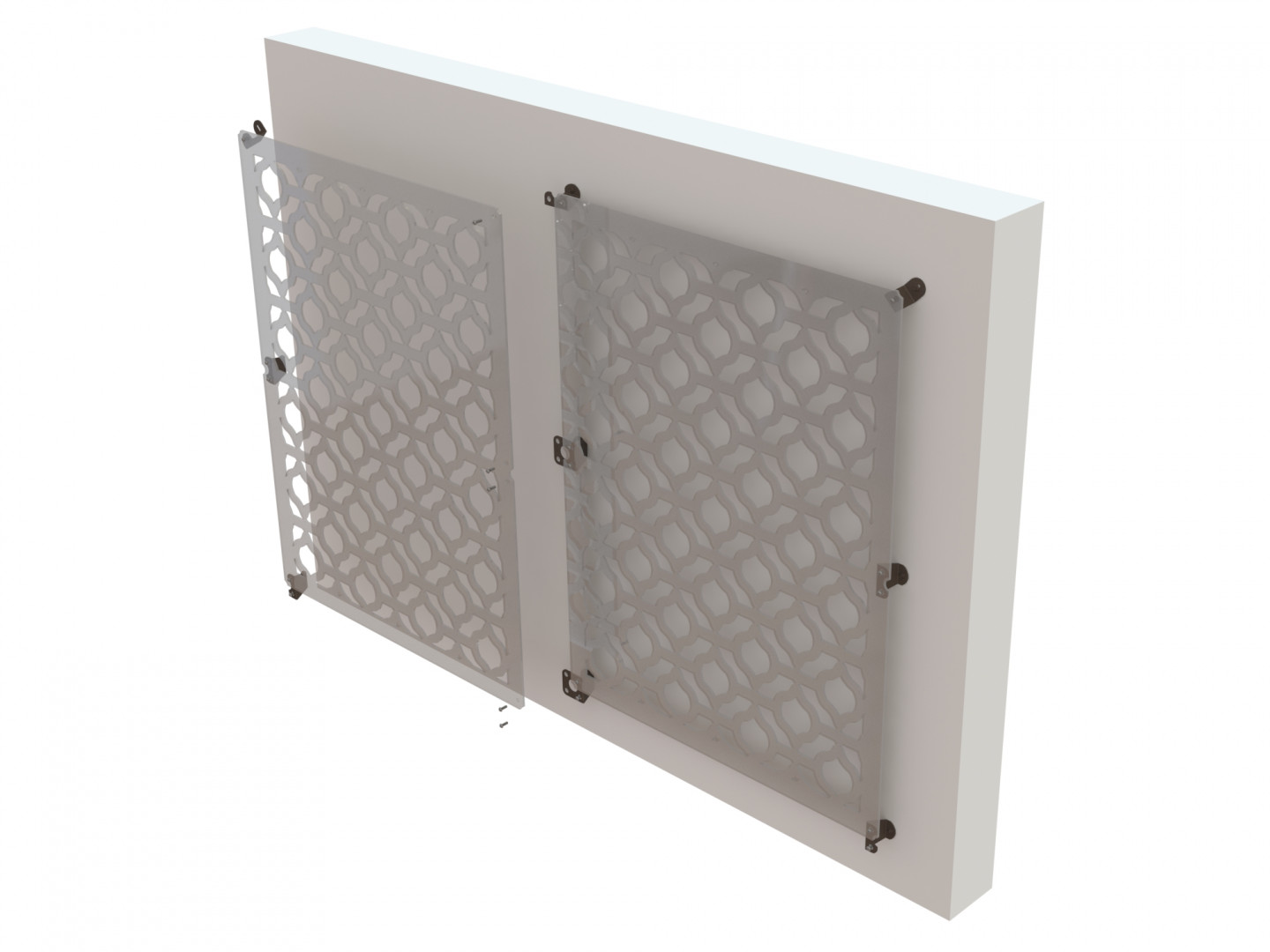 The best way to install these brackets is to first attach the bracket to the panel followed by attaching the assembly to the wall – it could not be easier, and it looks fantastic, in our opinion.
We love hearing from our customers and specifiers! Please do not hesitate to let us know what you think, what you want to be different, and what you like! We will keep iterating to make sure that we provide the best tools and resources to help you create places where people want to be – that is what we're all about here at Parasoleil.
For more detailed information on these new bracket systems, visit our Technical Specs Library.